Beginning Handbuilding Pottery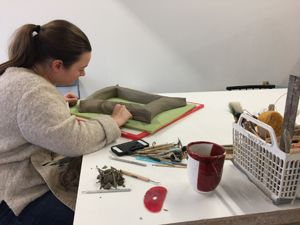 We do not currenly offer any classes that focus only on handbuilding techniques. Our 8-week Beginning Pottery class does cover some basic techniques, but primarily focuses on wheel throwing.
We recommend checking out what some of the other Metro Area Art Center offer, as they are able to provide a wider range of classes.
---